Mid-October always finds us doing the same thing: the 24hr bike race at Louvain-la-Neuve! Our little town attracts people from all over the country and beyond for this event, and SFC will again be entering a bike and setting up a tent to proclaim the name of Jesus to the thousands who will be passing by. Students have been busy with bike decoration, copying surveys, printing t-shirts, and this week we'll be making lots of soup & brownies to energize the riders and offer to students who stop by the tent. The race begins this Wednesday at around noon and finishes 24 hours later. If you happen to be in the area, please come by and take a turn on the bike or do a few surveys!
This is one of SFC's biggest outreaches of the year so we ask you to please cover this event in prayer: the logistics, weather, safety of everyone involved, sensitivity to the Holy Spirit and courage for students as they openly share their faith, and most importantly, that many lives would be touched as a result of this effort.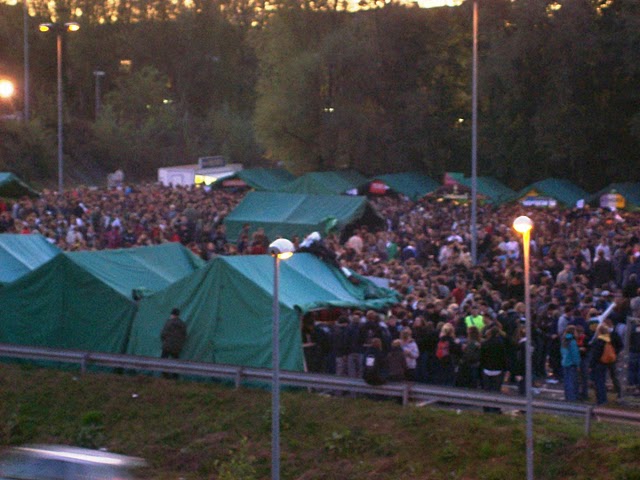 Thank you!
Blair and Dina
To see a few more pictures from past races, click here and here.