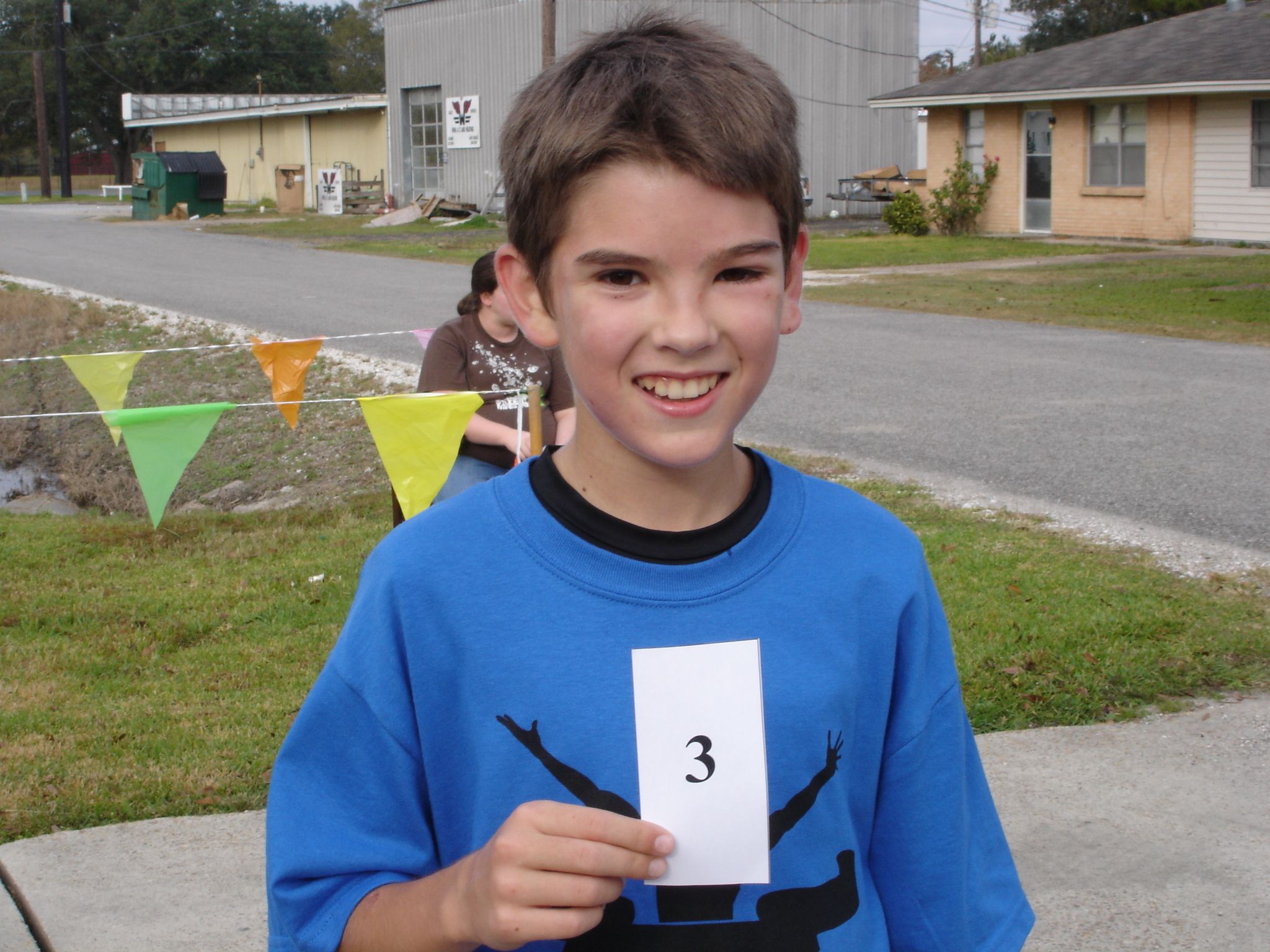 When it comes to Speed the Light, this family will run! STL is our mission's youth-based arm which raises funds to equip missionaries with vehicles and other necessary equipment on their field of service. And that's just what David (9), Christopher (11) and Blair (a spritely 44) were up to on the 7th of November.
Having heard that one of the churches in the Greater Lake Charles area (Sulphur, La. to be exact) was organizing a 5K run to raise money for missionaries worldwide, we Bonins showed up to run our hearts out.
Of the 30 or so individuals who ran for the cause, Christopher beat his dad and clinched 3rd place running the 5 kilometer distance in just under 30 minutes. Dad came in 4th right behind him and David crossed the finish line in 7th place just moments later leaving the rest of the pack in his dust.
'Twas a good day indeed!