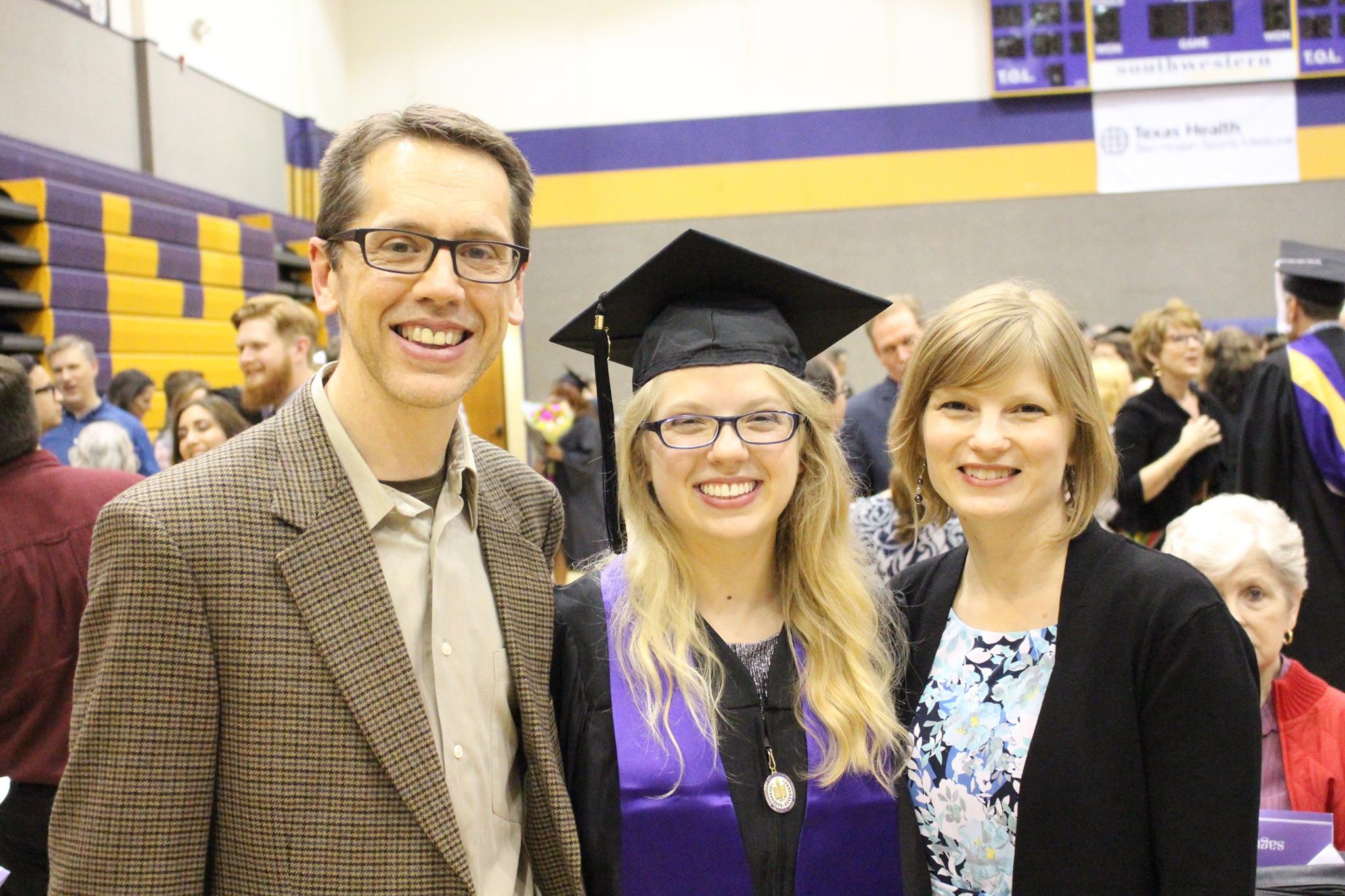 Our daughter Claire recently graduated from Southwestern Assemblies of God University. While Dina had planned since last summer on being there at graduation and spending time with her parents, Blair and the boys had no such plans – that is until we heard the news that Claire had been selected by the faculty of SAGU to be the student commencement speaker.
Blair was able to find last minute miracle tickets so he and the boys could also be there with the rest of the family. We are so grateful for that time together as a family (although we missed Stuart who was in the midst of final exams) and for the honor Claire received in speaking at the ceremony. Soli Deo Gloria!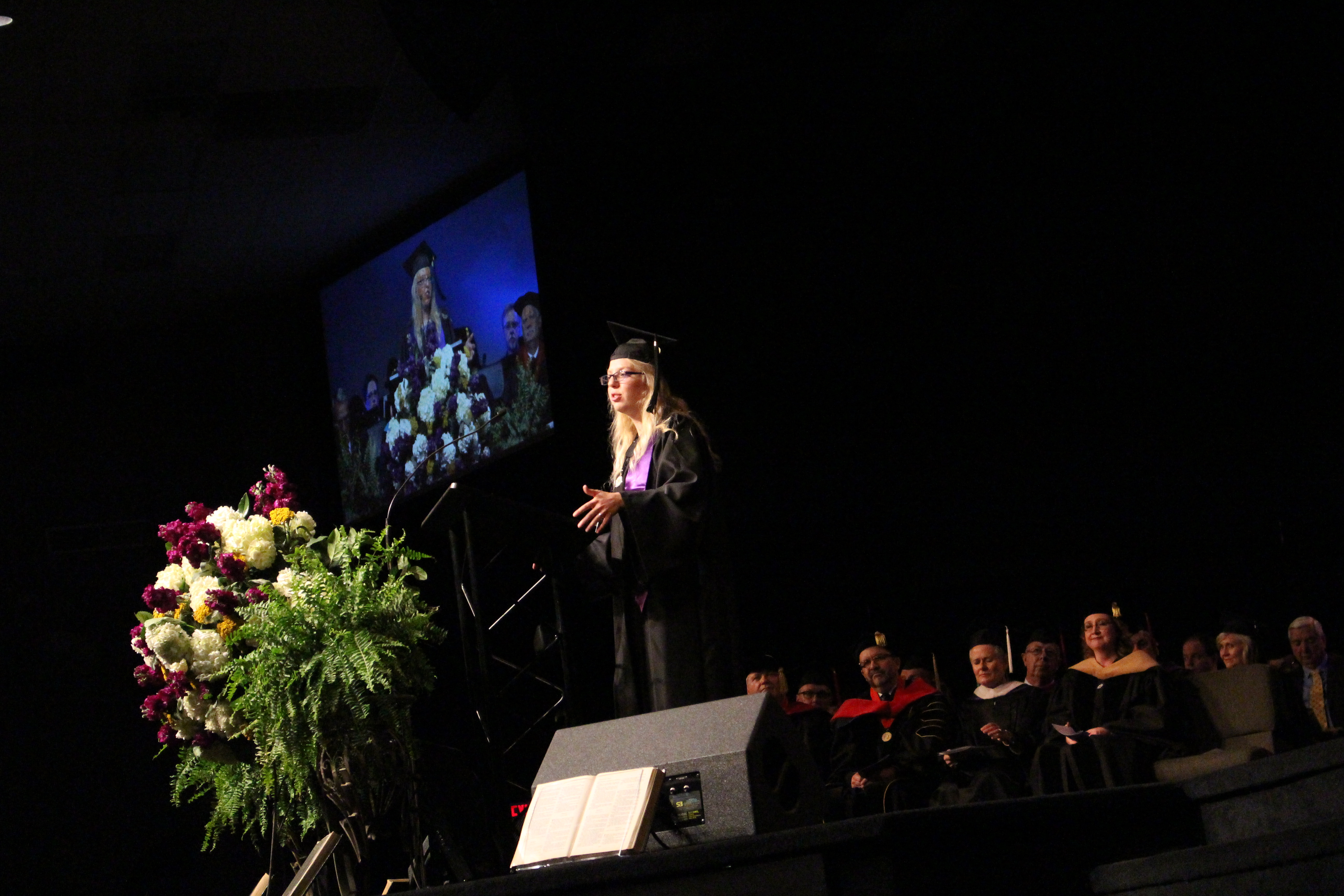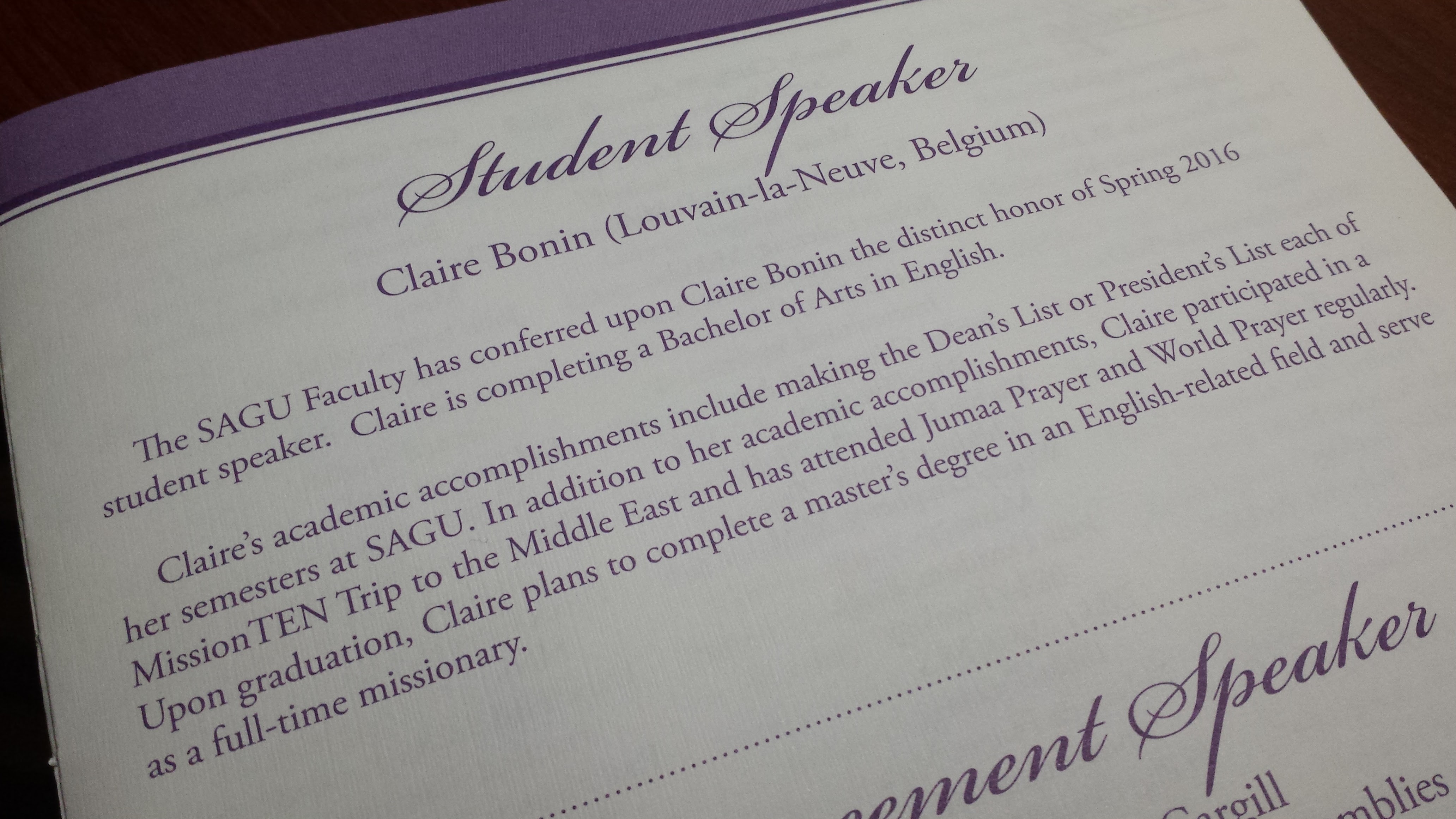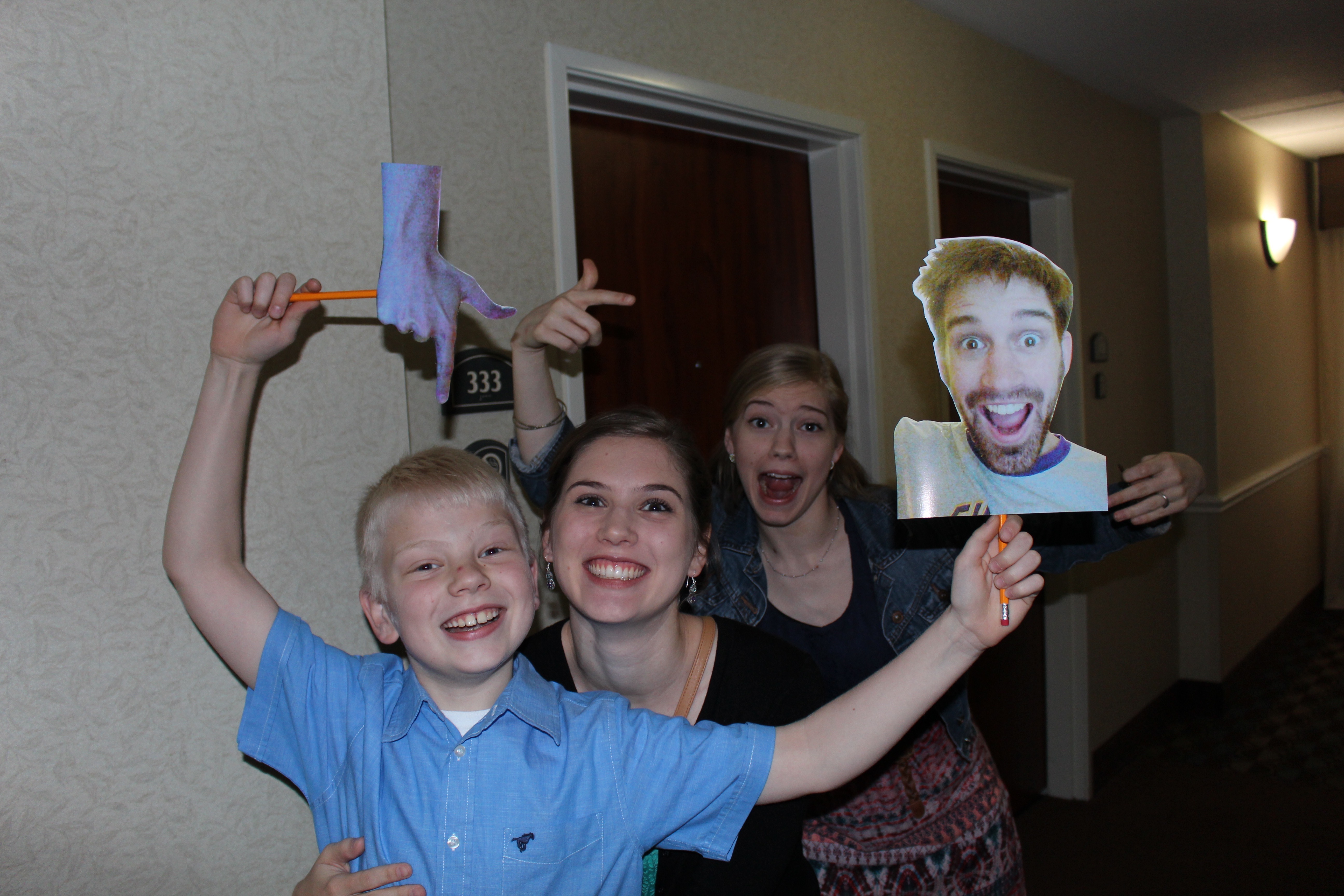 We also had an opportunity to celebrate the 50th anniversary of Dina's parents a bit early. Good food, good times!