Daring intercession!
Do you ever feel that you're part of God's mission in the earth? Recently, during a ministry trip to Belgium and Poland, leaders in the various university ministries of Students for Christ-Europe, affectionately known as our "SFC family", gathered for a weekend of prayer. From my perspective here's what transpired:
God spoke specifically to several from His Word or from a word shared by a colleague.
We had great unity of purpose in our vision to reach students on the continent.
We were jubilant to hear of the advances that had occurred over the last year.
We interceded for the particular challenges facing each one on the horizon of 2015.
The Lord helped me to speak into the lives of several colleagues at their request.
We interceded for the launch of particular new projects regarding student ministry.
As I was sharing with the group from a Scripture portion, Dina was at home praying through that same passage without prior knowledge of it. God gave us similar thoughts by His Spirit!
Divine appointments!
Divine Appointment #1: On this adventure with God called "LIFE", He never ceases to amaze me! During some down time in Krakow, I was able to share my faith with a young Polish man whom I unexpectedly encountered in the city square. After considerable dialogue, he allowed my colleagues and I to pray for him that God's Spirit would continue speaking to his spirit.
Divine Appointment #2: On the trans-Atlantic flight back to the USA, my seat assignment was right next to a university student from Lebanon; our conversation inevitably turned to faith along with accompanied prayer at our parting.
Now I have two new millennial Facebook friends with whom I can dialogue and for whom I can pray that God will divinely encounter them again and again.
Thank you for praying for us during this weekend. How exciting to partner with the Holy Spirit wherever we may find ourselves, n'est-ce pas?

************************************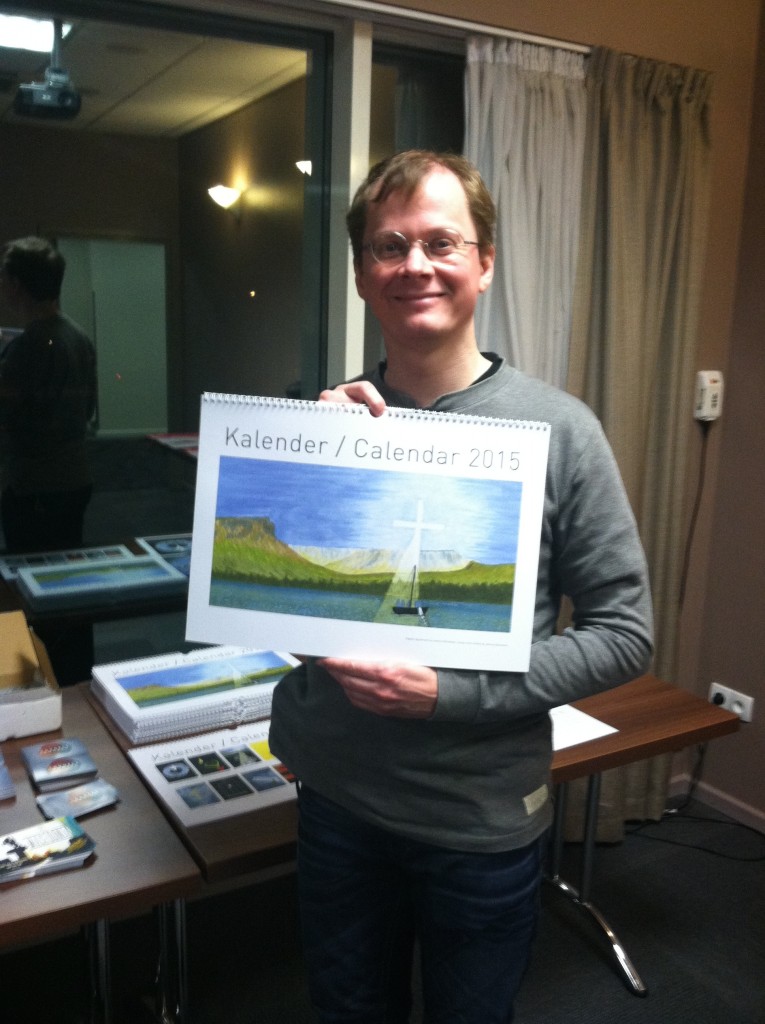 Part of the SFC student ministry planting team to Malmö, Sweden, Johnny from Norway displays a calendar of his original artwork designed to help fund his upcoming move. (More info here.)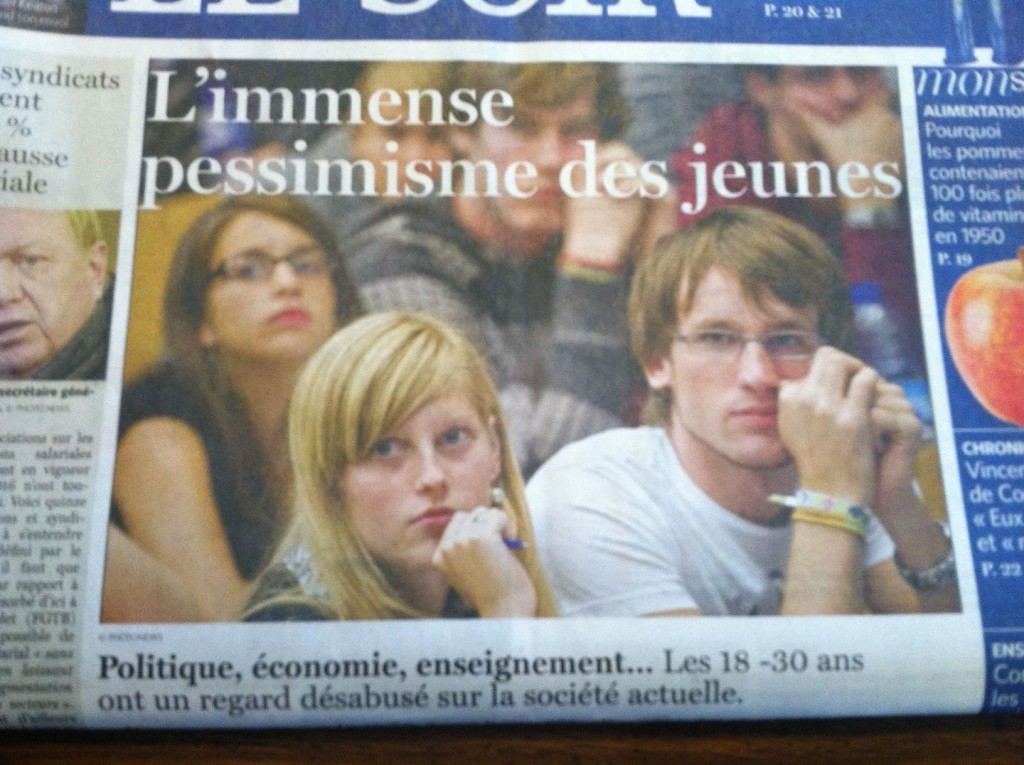 A headline in the local Belgian newspaper discussing the "immense pessimism" of today's European youth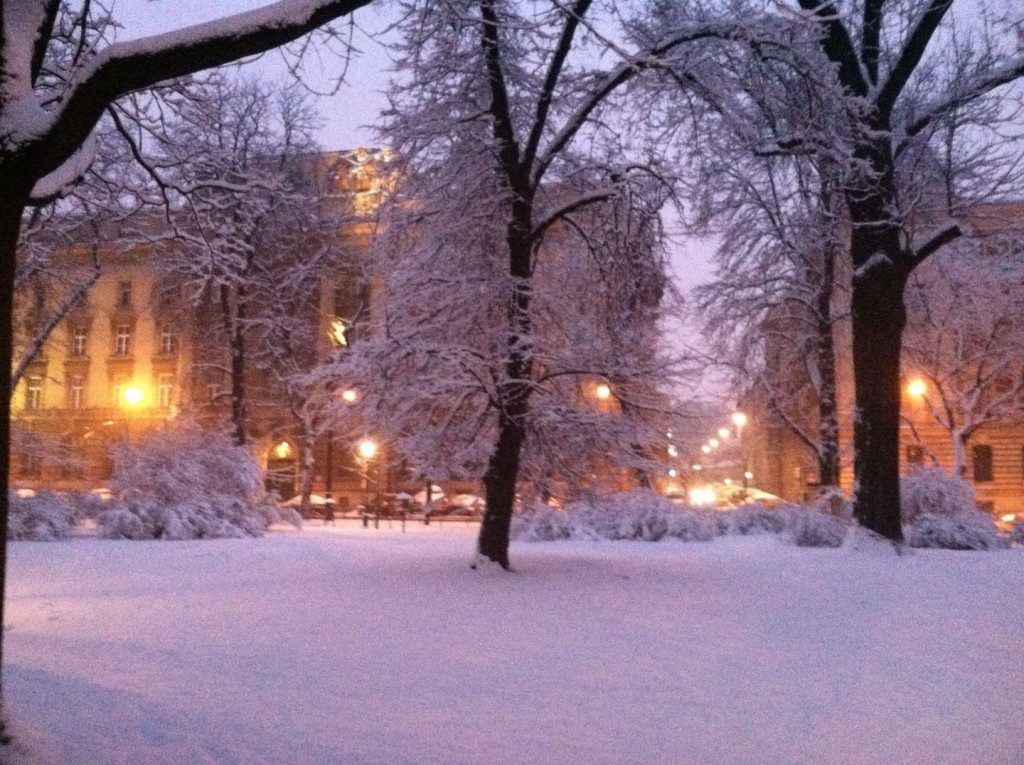 Planty Park in Krakow's city center