We are Blair and Dina Bonin, and have lived in Belgium since 1995. We are both from south Louisiana, home of some of the best food in the world! We were married on 17 December 1988, knowing we would one day be serving God and others in a french-speaking context. After a few years of teaching school, we moved to Belgium in 1995 with our two oldest daughters. Since that time, we have been involved in homeschooling our children, training student leaders in different capacities, and fine-tuning the gift of hospitality as we serve the people whom the Lord sends our way.
hobbies, interests and birthdays
wedding anniversary: 17 December 1988
Blair languages, cultures, travel
birthday: 06 Jan 65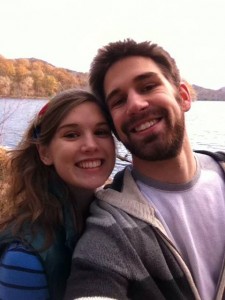 Dina reading, chocolate, LSU sports (geaux tigers!)
birthday: 02 Mar 69
Callie reading, playing violin, recently graduated from LSU and is now living in Nashville with her husband, Stuart
birthday: 05 Aug 91
Claire reading, piano, singing, NOT shopping. Recently graduated from Southwestern Assemblies of God University in Waxahachie, TX.
birthday: 22 Jul 93
Evangeline crafts, friends, and studies ballet at ORU in Tulsa, OK.
birthday: 27 Mar 96
Christopher guitar playing, walking our dog Sadie, sports, eating frites (Belgian fries).
birthday: 05 Dec 98
David loves to "percussion" on any surface, especially drums; reading, and sports
birthday: 16 Aug 00
Josiah plays and sings incessantly, loves to play baseball
birthday: 13 Jan 2007
Since many have asked about our home school curriculum, we happily use Math-U-See for math and Sonlight for everything else.