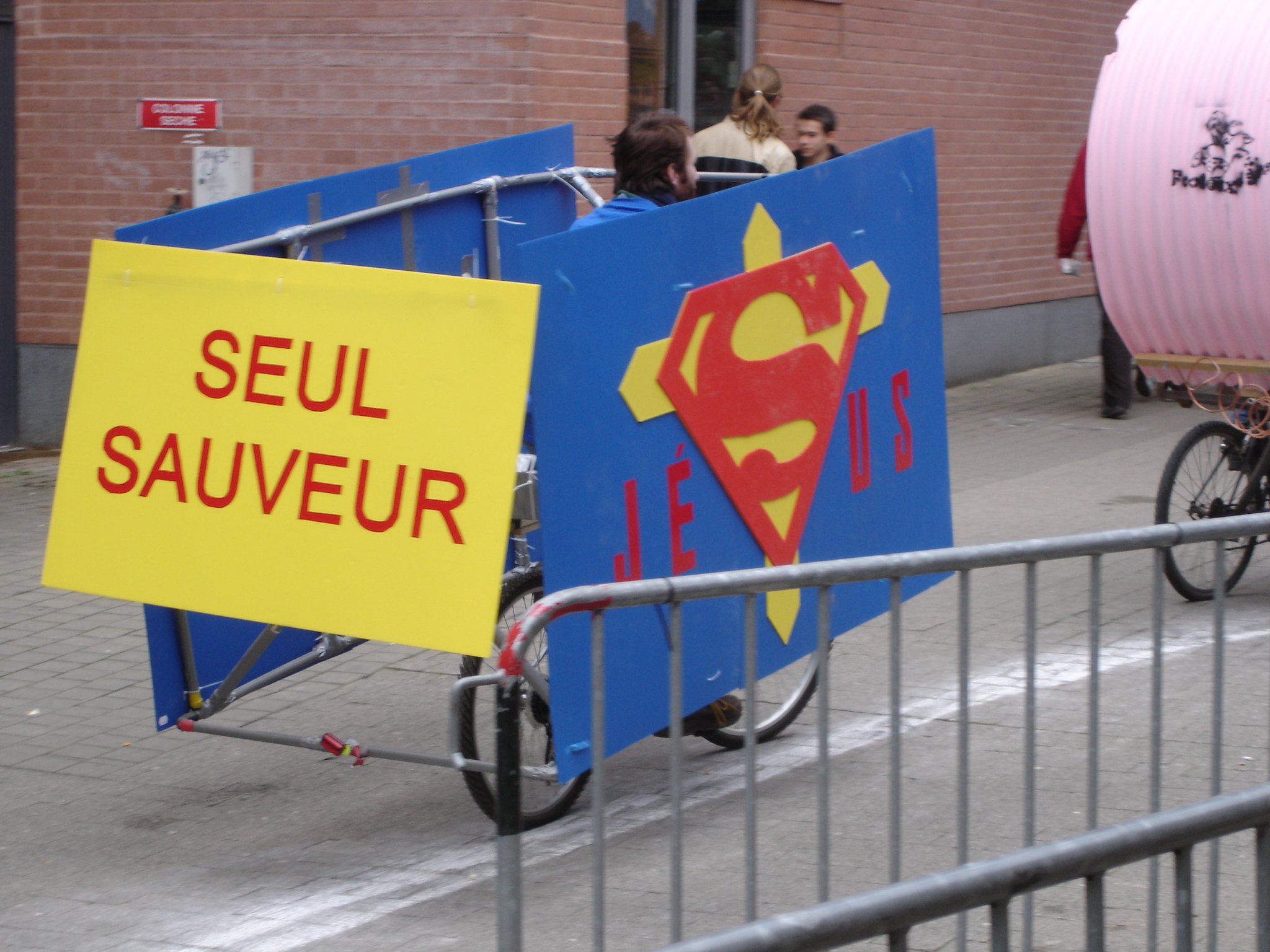 For the sixth consecutive year, the Students for Christ group in Louvain-la-Neuve, Belgium has participated in the annual 24-hour folkloric bike race held on the university campus. And in true SFC tradition the group chose a Christian theme to communicate a timeless message to the student body, the professors, the inhabitants of the city and the myriad of visitors that come to see the highlight of this university's extracurricular activities.
SFC again this year enjoyed collaborating with the GBU, another local campus Christian group, in choosing the theme and decorating the bike. With the "S" of the Superman logo forming the central letter of the name "JESUS" on the side of the decorated bike and a plaque suspended at the rear of the cycle stating in bold red letters on a yellow background, "SEUL SAUVEUR" (ONLY SAVIOR), the students on our team proclaimed decidedly what and whom they believe in.
The reactions were many as usual and we probably had the best spiritual conversations of any year so far. In fact, we've entered into contact with several new people and one student is planning on attending our annual retreat this coming weekend (Nov. 23-25). We are praying she will experience a life-transforming encounter with God there. Additionally, at an evangelistic event that helped us close out our witness at the 24-hour bike race, one young man made a decision to become a Christ-follower!
The "24 heures vélo" is always an exhausting endeavor but a worthy investment as SFC seeks to identify with the life of the university. More photos here.