The summer of 2008 has been one of celebrating the uniting of two dear couples in matrimony. What a joy! Weddings are fun and provide a wonderful opportunity to build spiritual bridges to the extended families who may not know the unique privilege of being a Jesus follower.
On July 26, in the city of Liège, Belgium, Blair joined two former students and SFC student leaders in marriage. To a packed house of family and friends, Christian & Thérèse committed their lives to each other and to God. This was a ceremony, African-style! And these brothers and sisters from the Congo really know how to celebrate! Every caucasian should have the chance of attending an African-style wedding at least once.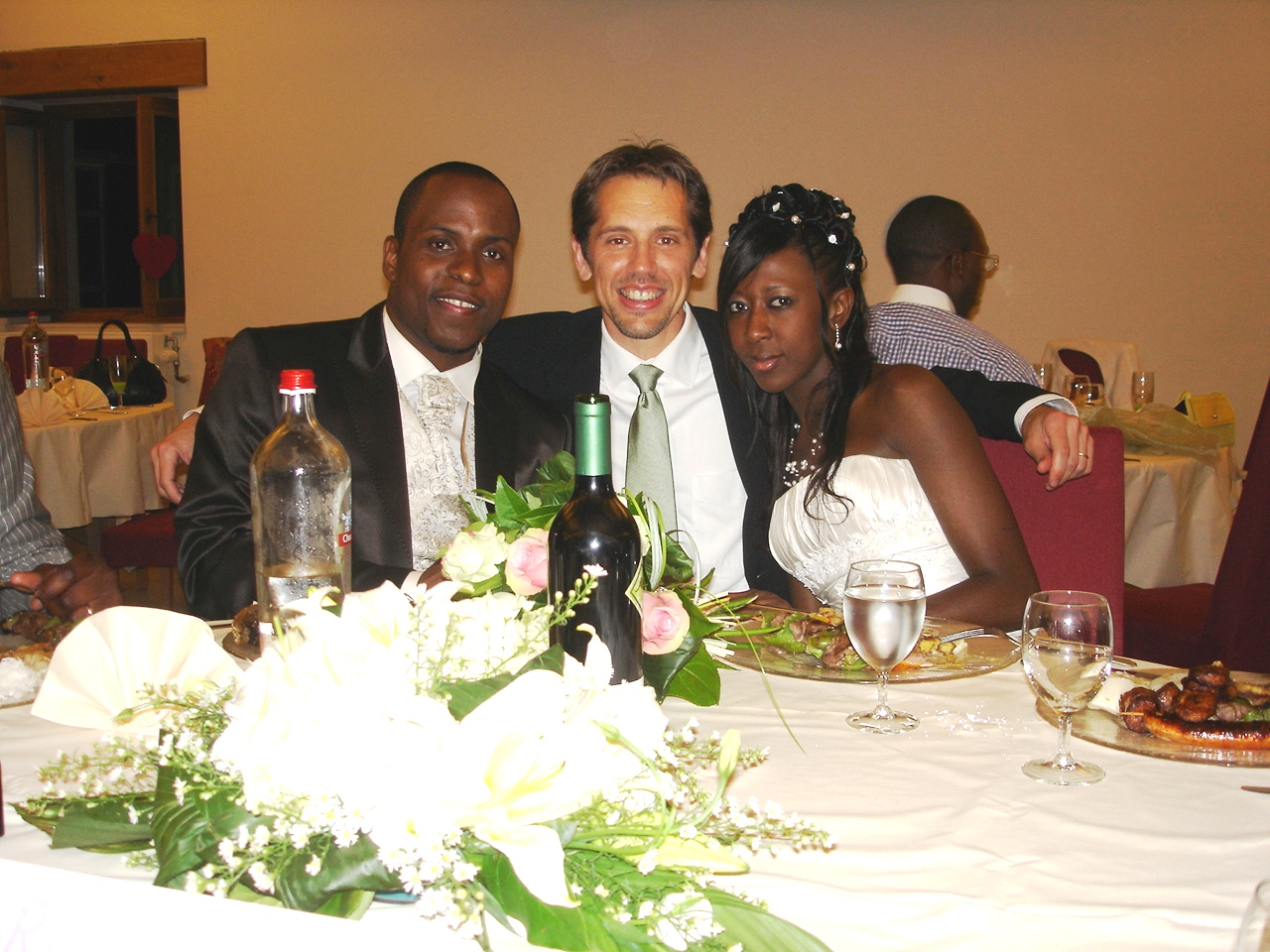 Blair with Christian and Therese
Then on the 16th of August, after several weeks of premarital counseling sessions with us, Origène & Béatrice joined hands and hearts in lifelong covenant. The cool summer-evening-garden-setting next to a lake couldn't have been more perfect. Here again we saw God's hand touch the hearts of family, friends and colleagues each from different backgrounds, races and cultures. It's amazing what a non-threatening ceremony like a wedding can do to open doors.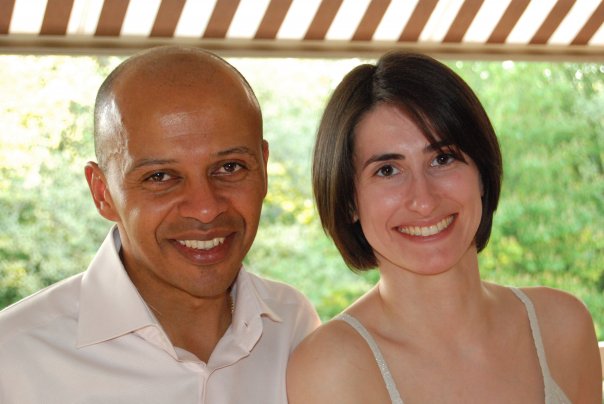 Origene and Beatrice
On the docket: premarital connection times with a young Belgian couple who are "Students for Christ" leaders in Mons, Belgium. They've just finished their studies this year and envision beginning to do life together in 2009. Can't wait to see how God uses them in the future!